Workshops/Seminar
1. Winter School on IBM - DB2 :

Dronacharya College of Engineering, Gurgaon organized a Winter School on the "IBM DB2" from 14th to 18th, January 2016. IBM - DB2 winter school program is organized with aim to help student learn about Data Base Administration and System Administration. Winter school prepare the students for the further competitive and skill enhancing tests and exams in field of system and Data Base administration. This winter school program was attended by the students of CSE / IT/ ECS department.

Winter School Program :

Winter School program on DB2 was conducted by Assistant Prof. Sarita (CSE,Dept), who explained the basics of relational database management system (RDBMS) products from IBM that serve a number of different operating system platforms & it leads in terms of database market share and performance.

She laid emphasis on knowledge of DB2 products ( z/OS vs LUW vs Pure scale ). z / OS is a 64 - bit operating system for IBM mainframes, produced by IBM. It derives from and is the successor to OS/390, which in turn followed a string of MVS versions. LUW (Linux / Unix / Windows) in DB2, is a database server product developed by IBM. Sometimes called DB2 LUW for brevity, it is part of the DB2 family of database products. DB2 pureScale is a tightly integrated database clustering solution using IBM DB2 for Linux, UNIX and Windows.

She further discussed Data Base workloads & DB2 product to use (OLTP vs Warehousing). OLTP (Online Transaction Processing) database is used for day - to - day business operations which refers to a class of systems that facilitate and manage transaction-oriented applications, typically for data entry and retrieval transaction processing. On the other hand, a data warehousing is a repository (collection of resources that can be accessed to retrieve information) of an organization's electronically stored data, designed to facilitate reporting and analysis.

Ms. Sarita further explained about non –relational data concept (XML data, LOB data). Extensible Markup Language (XML) is used to describe data, XML standard is a flexible way to create information formats and electronically share structured data via the public Internet, as well as via corporate networks. On the other hand LOB(Large Object Byte) is used to store large amount of data that is they can store large blocks of unstructured data such as graphics, image, video clips etc.

Database Associate Certification DB2 10.1

The Database Associate Certification is an entry level exam for user of DB2 family of products. The individual is knowledgeable about the fundamental concepts of DB2 10.1 through either hands on experience or formal and informal education. The database associate should have an in-depth knowledge of the basic to intermediate tasks required in day - to - day administration, basic SQL (Structured Query Language), understand which additional products are available with DB2 10.1, understand how to create databases and database objects, and have a basic knowledge of database security and transaction isolation.

The winter school program on DB2 was highly informative and interactive as students got chance to clear their doubts. This program further helped to inculcate basic knowledge regarding IBM - DB2 and its uses in real life.

2. IBM Cloud Innovation Forum Seminar:

Ms. Priyanka Mahani and Ms. Poonam Yadav Faculty of Electronics & Computer Engineering Department from Dronacharya College of Engineering, Gurgaon attended a seminar on "Advancing your future on the Cloud" conducted by the "IBM Cloud Innovation Forum" at The Leela Ambience, Gurgaon on 21st August'14.

The event begins with a welcome & opening remark by Mr. Sameer Batra, Founder Vice President, Enterprise Business Unit, North and East IBM India Pvt. Ltd. The Keynote Speaker – Mr. Christian Klezi, Vice president, Cloud Solutions, IBM Corporation, talked about the "Cloud is a growth engine for business". He discussed about how enterprises need to securely balance the integration of cloud with back end systems.

This was followed by a brief round of discussion with 5 CIO's about their Cloud journeys and experiences. Mr. Sanchit Vir Gogia from Grey Hound Research, Sandeep Bhatia from Anik Systems, Harnath Babu from Aviva Life Insurance, Pratap Kumar Singh from IBIBO Group and Mr. Vineet Baid from Jabong. They talked about what were the main challenges they had to face while using Cloud for their respective organizations.

The next session was taken by Mr. Subram Natarajan, Executive- Systems & Technology Group IBM India pvt ltdand Dr. Rajendra K. Gupta, Chief Technical Architect, IBM India Pvt. Ltd. They discussed about Build your own cloud - Infrastructure matters. Mr. Sanjay Siboo, County manager, Offering Management, Global Technology Services IBM India Pvt. Ltd. discussed about Tap into IT: Next gen Private Modular Cloud & Achieving, Optimization & Economics.

Overall it was an informative and innovative seminar as the attendees learnt how to deal with building our own cloud and achieving optimization.

3. IBM Research Digital Learning Workshop 2014:

Mrs. Neelam Ruhil, Associate Professor, Computer Science and Engineering Department Of Dronacharya College of Engineering, attended a two- day IBM Research Workshop on "Digital Learning" from 27th to 28th February 2014 at ISID Auditorium, New Delhi. The objective of this workshop was to discover that how educational materials are transitioning from print to digital media and how face-to-face learning experience is shifting to more multimedia and distance option. This workshop was hosted by a group of eminent guests comprising Sara Basson(Program Director, Career Pathways,T.J Watson IBM Research Center), Chalapathy Neti, (Director, Education Transformation, TJ Watson Research Center ), Ramesh Gopinath (Director, IBM Research- India, Chief Technologist, India- South Asia), Vanitha Narayanan ( Regional General Manager of IBM India/ South Asia).

On the first day distinguished speakers Mr. Amit Bansal, VP Technology, Pearson; Mr. Andrew Ng, Co-Founder-Coursera, Dr. Shayama Chona, President- Tamana Association, Prof. Zhu Ziting, Vice President-ECNU emphasized on the transformation to digital media for learning changes the education experience - from the way learning materials are prepared and disseminated, to understanding how students learn, where students learn, and the ability to glean analytics and deeper insights about student performance. They also shared their views on research frame work for smart education and the construction of smart learning environments and smart learning ecology.

On the second day the speakers Mr. John Baker, Founder – Desire2Learn; Mr. Wayne Grant- Intel; Professor Ddembe Williams, Professor and Consultant in ICT and Higher Education- Kenya; Mr. Abraham Bernstien, Professor of Informatics, and University of Zurich enlightened the attendees on how the user experience team defines and designs such "purpose – built" solutions for the education market place and this session will closed with a discussion of trends in educational computing based on affordances emerging from a range of exciting, new interactive capabilities such as augmented reality, natural user interface, eye- tracking and learning analytics. They also discussed on MOOCs, Crowds and the Global Brain. Other experts Dr. Charles Kinzer, Teachers College, Columbia University and Mr. Nanda Kambhatla, Cognitive Solutions and Services, IBM Research- India talked on structuring Online Learning to address individual differences and user control. They also described some ways to extend and apply the technology to the education field by making content more interactive and intelligent and enabling richer engagement by learner.

The workshop was very educative as the attendees got some important hints and additional information regarding the Online Revolution: Education for Everyone, Education in the 21st Century, Big Data in Education, The Changing Classroom and Challenges Ahead, MOOCs and the Global Brains, Structuring Online Learning to Address Individuals Differences and User Control etc .
4. Workshop on Object Oriented Analysis and Design using IBM Rational tools:

A Four day Faculty Development Program on "Object Oriented Analysis and Design usingIBM Rational tools" in partnership with software giant IBM was organized in Dronacharya College of Engineering, Gurgaon from 4th March 2013 to 7th March 2013. Mr. AmitDaharwal, IBM Representative and trainer from Mapleton Technologies Pvt.Ltd enlightened and shared ideas on latest technical prospects as required by the corporate world under modern software engineering technologies.

The tool "IBM Rational Software Architect" is all about providing the solution for taming complexity, managing risk, ensuring high quality software, and shortening the learning curve of new technologies to allow you to focus on creative solutions and get to market faster with architectures and applications that are built to last.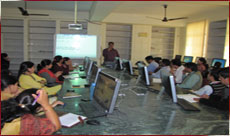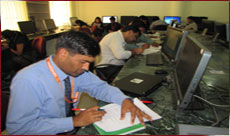 | | |
| --- | --- |
| | 5. Workshop on IBM DB2 by College Faculty: |
| | |
| | A Four day Student Development Program on "IBM DB2" in partnership with software giant IBM was organized in Dronacharya College of Engineering, Gurgaon from 2nd April 2013 to 5th April 2013. . In this program, DB2 certified trainers (Mrs. Neelam Ruhil, Ms. Shipra Kataria, Mrs. Tammna, Mr.Chain singh) shared ideas on latest technical prospects as required by the corporate world under database technologies like DB2. |
| | |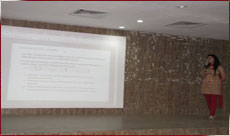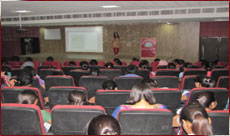 Students in the session of IBM DB2
| | |
| --- | --- |
| | 6. IBM Summer Training Programs: |
| | |
| | Date : 20 July 2013 |
| | A Ten days Summer Training Program on "Worklight Studio and OOPS using JAVA" in partnership with software giant IBM was organized in Dronacharya College of Engineering, Gurgaon from 7th July 2013 to 19th July 2013. Mr. Manish and Mr. AsuthoshTiwari, IBM Representative and trainer from WebTechLabs Pvt.Ltd enlightened and shared ideas on latest technical prospects as required by the corporate world under modern software engineering technologies. |
| | |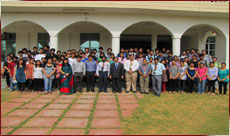 Student participants along with Principal, Dean, Hod's and Trainers
| | |
| --- | --- |
| | |
| | The Program begins with an introduction to the Java programming language and a review of the principles of object-oriented (OO) development before focusing on how to create object-oriented applications in Java. This course includes topics such as recognizing Java constructs that enable object-orientation. The course provides an overview of the Java language syntax, including packages, classes,methods, variables, conditional statements, and control flow. In addition, this coursecovers various new features of Java SE 5 and Java SE 6, such as generics, autoboxing, and annotations. Students also learn about the different Java application programming interfaces (APIs), focusing on the APIsmost commonly used in real-world Java applications such as Collections, Input/Output (I/O), Threads, and other utility classes. |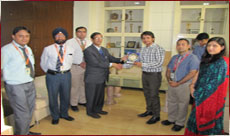 Prof. (Dr.) M.N Hussain presenting Memento to IBM Trainers
| | |
| --- | --- |
| | 7. Seminar on SRS preparation Session by IBM Partner |
| | |
| | Seminar on TGMC SRS preparation was organized on 24th Jan 2013 by Mr. Akhilesh Soni, SME IBM TGMC Project talk that how TGMC promotes students from engineering college to develop solutions for real-time problems and scenarios using IBM open source software. Aim of this seminar was to encourage students for making key contributions to develop applications on cutting-edge IBM technologies and to improve their software-writing skills. Mr. Akhilesh also shared the techniques and standards for writing SRS (Software Requirement Specifications) to students. And also give a brief lecture on UML . |
| | |
| | |
| --- | --- |
| | 8. Workshop on "IBM DB2 9" |
| | |
A three day faculty Development program in partnership with software giant IBM was organized in Dronacharya College of Engineering, Gurgaon campus during 25th July to 27th July 2012. In this program, the trainers from IBM enlightened and shared ideas on latest technical prospects as required by the corporate world under database technologies like DB2.

Program name

:

Workshop on "IBM DB2 9"
Duration of program

:

25/07/12 to 27/07/12
Venue

:

Technology Incubation Center
Organized By

:

Department of CSE & IT , DCE Gurgaon
Head of Department

:

Dr. Jitender Kumar
Co-Ordinator

:

Mrs. Neelam Ruhil
Guest

:

Mr. Anubhav IBM Trainer
Total Faculty attended

:

37 faculties from IT & CSE